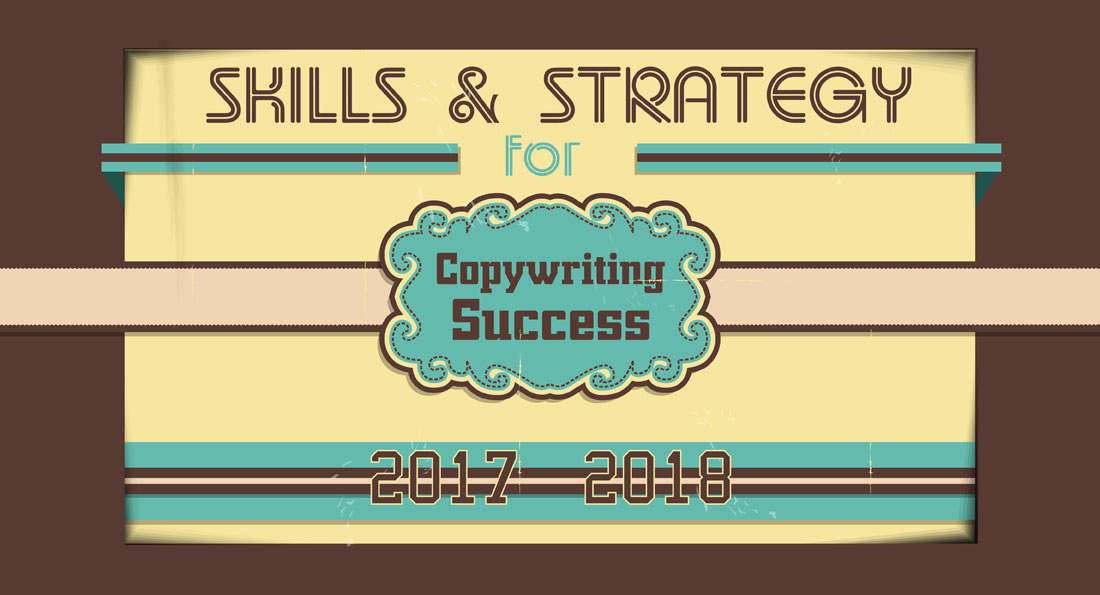 Do you want to improve your copywriting skills? Copywriting is an essential skill for content marketing, blogging and SEO. Your Target market wants and deserves well written content which will encourage them to return to your articles as a source of useful information.
As a result, Google and the other search engines promote websites higher in the search rankings if their content is valuable and well excecuted.
For this reason, if you are part of a marketing team or you want to create a blog that will produce an income, improving your copywriting skills will give you the edge over the competition.
---
Essential Guide to Creating Evergreen Content
Creating evergreen content is a method used in content marketing and SEO to provide information which never goes out of date. The advantage of evergreen content is that you can use it to accumulate new links and readers to your website over long periods of time.
This article by Kaiser the Sage offers a complete guide to creating evergreen content. This is done by focusing on the following aspects of the content.
Attracting Links
Improving Social Shares
Getting Found On Search
Optimising Content For Conversions
Improving Brand Awareness
Evergreen content will have the ability to be of interest for months or years to come. These can be informative, entertaining or guides that people will want to return to again or share with friends.
The beauty of evergreen content is that you can still receive traffic to your website from an article produced years ago. This can lead to potential clients discovering your website and stimulate sales today from work that you did before.
Evergreen content is appealing to a large audience, it is easily sharable and it never gets old. It is one of the most valuable ways of using your copywriting skills.
Remember: You can always return to a piece of content and update it if parts do become obsolete. This type of content is linked to shared on social media and bookmarked for future reference. When your content is producing such a positive impact on people it adds authority and trust in your brand.
---
Why is Nobody Reading your Content?
Recent research by DEJAN has found that the most common reason that people do no read a page of content fully is because they are impatient to get to the answers quickly. It seems that to give people what they want, content writers should provide the solution to a reader's query as soon as possible.
The inverted pyramid is a method used by journalists to provide information in the most consumable way. Begin with the most important information, follow by important details then add the rest of the content to back up the headlines.
This article by Dan Petrovic offers a possible solution for online content. The article can be viewed as a 400 word page or expanded out to 4000 words depending on how in-depth the reader wishes to go. The idea is to help reduce the effects of content fatigue. When we become exposed to too much content, we loose the ambition to engage further, to make a connection or to decide to make an investment of time or money.
---
Bulletproof Editing Tips for Copywriters
Managing a blog means that you need to ensure that all of the content that you publish is of a high quality to the audience that you expect to read it. Blogs which include errors or are difficult to read soon loose readers. So it is essential that you edit your content to a professional standard.
Stefanie Flaxman from Copyblogger has created ten editing tips to keep readers interested in your blog content.
Become the Editor-in-Chief
Be prepared as an editor
Engage in a shared worldview
Seek insiration from everywhere
Question your work
Make your writing more interesting
Edit out unnessesary words
Proofread in the 'revision triangle'
Don't allow mistakes to distract the reader
Fact check sources and information
---
How do I Promote My Blog Content?
Promoting blog content is one of the most important considerations for a blog copywriter. Whether you are creating articles for content marketing, self promotion or as a hobbie, you want people to read and get engaged with your content.
David Leonhardt has created a list of 111 ways to promote your blog content. Included in the list are tips and tricks to get your content noticed. Here are some ideas to get you started.
Create a logo to brand your blog
Use an email list to promote your most important posts
Add social share buttons to each article
Answer relevant Quora questions with a link into your blog
Include sharable images
Build relationships with other bloggers by commenting
Create a monthly round-up to include comments from influencers
Hold a contest
Turn posts into PDF ebooks offered in return for email addresses
---
Copywriting Skills: How to Create Your Blog
Starting your own blog can be the perfect oportunity to make money from your writing. Once you begin producing amazing content that your readers engage with, your blog could become as successful as you want it to be.
Neil Patel offers a guide to gettting started on your new blog. First you need to find a topic to blog about. There are many popular topics which people love to engage in. So find something that you also enjoy writing about and become an expert in your subject.
You will then need to consider:
A Domain Name
Hosting
A Blogging Platform
These options are discussed in full within the article and each blogging platform is described in detail. The blogging platform that you choose will depend on your personal requirements.
---
How To Start Your Copywriting Business
You may have spent years developing your copywriting skills and now you are ready to stary your own business. But where do you find the work? One of the most difficult jobs for a professional writer is finding a reliable source of new clients. This article on Copyblogger offers a range of tips for finding work as a self employed writer.
The information is divided into 3 categories:
Technology
Ensure that your basic equipment is capable of meeting your requirements.This includes creating a user friendly website and having a business email address that is separate from your personal emails. You will also need to find the best ways for clients to provide payment and ensure that you have good stable phone and internet connection for correspondence.
Education
You will need to be prepared for any situation in your business. This means educating yourself in areas that will help yo make informed decisions. When researching your business you will need to be aware of your budget so that you can spend your money wisely and save for things that are important. You should also be able to determine what price your services cost to find out how much to charge as an hourly rate or per project.
Tools
Your tools help you to easily manage your work flow. If you are able to divide your day into easily manageable blocks, then you will get more tasks done throughout the day. You should also be using a notebook to collect ideas about your content projects and ideal clients.
---
How to Get Work as a Freelance Writer
Freelance writing is often seen as a job that is a labour of love. Copywriting is thought of a badly paid while enjoyable work for those who enjoy writing. Brad Smith from Wordstream believes that it is possible to maintain a successful revenue from copywriting. To become successful, you will need to work hard at your writing and find the right clients
It is recommended that a freelance writer avoid job boards where the job of creating content has been devalued. As a result poorly executed work is expected and paid for by poor amounts of money. This is not the most productive use of your copywriting skills.
A writer needs to be able to recognise the type of work and client that is worth spending your finely honed skills and time on. When a client understands the value of well crafted content they will pay more. It is this client who will see the value in your writing abilities.
Knowing how many clients you need to meet your earning target is another important step. Making contact with potential clients is essential to getting the client numbers to the required number. This comes from leads, and it may work out that only one client comes from 30 leads. For this reason getting in contact with potential clients is a large part of your working process.
---
Tips for Becoming a Great Copywriter
Copywriting is a difficult process completed by a solitary writer to be released upon a broad public. The difficulty is knowing what the audience that you write for actually wants to read. You may dreamn up fantastic content marketing campaigns that you would love to read about and get involved in. But will your target market be as enthusiastic?
Robert Bruce offers one simple piece of advice to improve your copywriting skills. Listen and compile.
Assemble the content that you create from the sources that count. These people have worked with the product or have bought the product and lived with it. These are the people who are your industry experts. So what they say is important.
The product creator
When you understand why the product was built and what its designer intended it to be used for, you can begin to create your content.
The target market audience
Do you understand what your target market actually need. When you know what they are looking for, you will have a strategy for selling to them.
Your competitors
Research the success of your competition. When you see a strategy that works, use it to enhance your own. Study the successes and failures of other campaigns and the language used within.
---
Finding the Right Topics to Create Winning Content
Writing a blog means that you will need to keep developing new ideas for your content. You will need to create content that is new, relevant, readable an that helps you to achieve the goals of their blog.
To attract an audience and engage with people your blog will need to have a purpose alongside your great copywriting skills. The goal of your blog may be one of the following.
Attract a target audience
Get your content amplified by influencers
Improve search engine rankings
You will need to understand the goals of your blog and who is going to read it. This article by Rand Fishkin describes the thought process that you need to develop to produce the type of content your readers will benefit from.
Ask yourself the following questions to discover new ideas for your blog:
What unanswered questions can your blog address?
Are you able to offer a specific knowledge or insight which others do not have?
Does your content relate on a personal level with the audience?
Is there a current topic of interest which is newsworthy in your field?
Are people searching for this topic?
What other subject will be of interest to people reading this blog?
---
How To Get Your Content Noticed
Once your content has been created, you will need to ensure that you maximise its usefulness. Whatever your reason for writing your blog article or creating your content you need to consider ways to prolong its lifecycle and increase the number of people who view it.
This Whiteboard Friday video by Ben Lloyd and Brian Rauschenbach show the ways in which you can amplify your content for longer.
A typical piece of content is created as a blog post on a business website as part of a content marketing strategy. This is usually optimised for search engines (SEO) and then a link is sent out on Titter and Facebook to publicise it on the social media networks.
At this point, the content is left and the marketing team move onto the next article or other project. This is where most businesses go wrong with content marketing. The full potential of a piece of content is never realised.
And for all of your effort and copywriting skills creating this content? Maybe a few extra views for a short period of time then it gets left to fend for itself. These results don't impress anyone assessing the content marketing strategy.
Content promotion requires:
A Regular Schedule For Publishing To Social Media
Choosing The Right Social Media
Optimising Your Content For Social Media Sharing
Paid Amplification
---
A Complete Guide to Improving Your Copywriting Skills
Do you want to improve your copy writing skills? Do you want to create content which works as part of an SEO strategy? Do you want to keep audiences engaged in your content?
If you would like to achieve better SEO copywriting skills then this guide by Yoast will provide the information that you are looking for. It offers a complete tutorial for creating engaging and SEO friendly copy for your web site or content marketing campaign.
The guide includes best practices and tips for producing the following:
SEO Structured Content
Keyword Research
preparing Your Text
writing Your Text
correcting Your Text
If you follow these guidelines, you can create SEO copywriting for your content. This will help your content be successful for your readers as well as in search engine results.